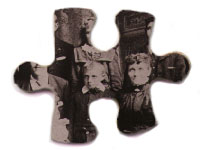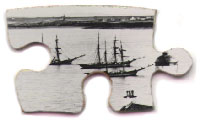 Highland Archives
Northlands Rock: Part Three - Shakin' All Over
Back in 1960 Larry Parnes was just about the biggest wheel on the British pop music management wagon, a man whose roster included Billy Fury, Vince Eager and Duffy Power, all of whom had had hit records of one degree or another. Liverpool-born Ron Wycherly was a pedigree rocker whose dedication to the cause had once driven him to retrieve his confiscated drainpipe trousers from the garden shed, where they had been hidden by his misunderstanding father. Trousered in style, the young rebel Wycherly had swaggered into a dance where a talent show was in full swing. He jumped up on to the stage, gyrated his legs, delivered a torrid rock 'n' roll number, and the rest is history. Re-christened Billy Fury he had a string of hit discs in the early 60s, many of which appeared in Wick's Music Shop Top Ten. Fury was the genuine article, which was more than could be said for the rest of Parnes singing stable, who had little to recommend them but good looks and the force of their names. Still, they made money for their manager which was what it was all about. Then there was Johnny Gentle ...
John Askew was a pleasant enough singer, appealing in a boy-next-door sort of way, a kind of second division Cliff Richard. Respectable girls liked him, so did their mums; but in the rock stakes he was a bit of a lame donkey. As Johnny Gentle he found himself heading north to Scotland for a two week airing in May 1960. His backing group were four rough 'n' ready yobs from Liverpool, and a middle-aged drummer who had never played with the rest of the group. It was not, perhaps, an ideal mixture of musicians.
Alloa, Fraserburgh, Peterhead, Nairn, Forres and Inverness were the main venues for Johnny Gentle's Scottish tour, which was an unqualified failure, crowned by an accident near Banff when the tour van crashed into a parked car, knocking out the drummer's front teeth. Johnny Gentle took the high road to London and rapid obscurity; his backing group returned to Liverpool, got their act more together and shipped off to Hamburg to start a tiring grind of all-night gigs in seedy clubs and beer-halls filled with sailors, dockside thugs and whores. When news of the Johnny Gentle fiasco reached Caithness, Bill Fehilly probably thanked his lucky stars that he hadn't booked the tour for his regular venues in Wick and Thurso. Gentle was no big deal, and as for the Silver Beetles, they'd be no different from any of the hundred come a thousand other groups of guitar bashing hopefuls doing the dance-hall rounds. Caithness had missed nothing much.
Orthodox rock history has it that the early 60s was a lean period when rock 'n' roll was put to sleep by elderly record executives whose only interest was in promoting safer than milk teen idols. Partly true, but if you looked beyond the Top Twenty chart you would have found plenty of young rebels forging a path through the tangled wreckage of classic rock 'n' roll. In youth clubs, dance-halls and public entertainment places throughout Britain teenagers were both responding to and helping to form the musical styles that would determine rock music for the next ten years and more.
The original Teddy Boys had been succeeded by a new youth breed whose males favoured short, bum-freezer jackets, ankle-strangling trousers and winkle-picker shoes with long, long points. Some wore black leather jackets decorated with studs and esoteric insignia; in ice-blue jeans and heavy boots they rode around on motorcycles made by Norton, A.J.S., Matchless and Triumph. Girls peroxided their hair and back-combed it up into bouffants stiff with lacquer. Dressed in chiffon blouses and pencil skirts, their toes squeezed into stiletto-heeled shoes, they faffed about in groups, swopping girl gossip and True Teen magazines, an unfathomable mystery to both their parents and boyfriends, who were only real life substitutes for Cliff and Elvis, their dream dates whose pictures they swooned over in private each night.
By 1960, teenagers had become an established force in society, a force which grown ups had generally come to terms with. In 1955 a rebellious teenager was an exception: five years later it was accepted that adolescents would naturally go through some sort of anti-adult phase. In Caithness, no less than in the rest Britain, a generation who had grown alongside rock 'n' roll music, 45 rpm records, jukeboxes, television and Radio Luxembourg began to feel the beat in its feet.
Some grown ups, however, had a shrewd eye for what a teenage audience wanted. The Fehilly brothers, Bill and Dave, continued to impact a variety of musical acts, famous or otherwise, to fill the bills of their Glasgow Dance Promotions nights in Thurso Town Hall, Wick B.B. Hall, Halkirk's Ross Institute, Castletown Drill Hall and The Pavilion, Dunbeath. In 1961, as well as Gene Vincent, the Fehilly's brought to Caithness star turns such as Ricky Valence, famous for the 'death' record Tell Laura I love Her, whose success was assured when the BBC refused to play it. The Valence show is recalled as being pretty much of a dead loss, the chart-topper singing only a few numbers in a half-hearted fashion, then leaving his less than ordinary backing group to pad out an unremarkable evening.
Far different were those shows in Wick and Thurso headlined by the great Alex Harvey, a Glasgow rock 'n' roller known to the Fehillys from their pre-Caithness days. As Mad Harvey and His Insane Six, this band inflicted permanent scars on the musical imaginations of hundreds of Caithness teens with their uncompromising blend of rock, rhythm, blues and proto-soul, which inspired many young northerners who longed to cut loose with a Hofner guitar like the one Alex Harvey played.
Among a steady stream of south of the Ord visitors to Caithness in the early 60s were Glasgow's Johnny Douglas and the New Beat Combo, a sax-led outfit; The Terry Young Five, who had appeared on radio's Saturday Club; and Mike Satan and His Hellcats, whose name provoked the righteous anger of a prominent Caithness Minister, anger made manifest in a lengthy letter to the Great. From Aberdeen came Syd Weaver, a seasoned rocker with bleached hair and a sheriff's badge. He played a few gigs in Caithness as El Cyd and The Commancheros, names borrowed from films of the time. Bigger acts brought north by the Fehillys were Mike Berry and the Outlaws, who had a hit with their Tribute to Buddy Holly TV and radio regulars The John Barry Seven; and Cliff Bennett and the Rebel Rousers, makers of one of the greatest ever British rock 'n' roll records, a piano-backed raver called I'm in Love with You, performed by the band at Thurso Town Hall in October 1961. Then there was Maurice Lynch.
Visitors to early 1960s Ireland possessed of even a casual musical ear would have noticed that many venues hosted gigs at which groups of up to a dozen identically dressed musicians performed just about any song requested by the audience. Starting at 8 it was not unknown for these events to bounce on beyond midnight, the same band playing all the time. Energetic, versatile, hard-working and blessed with stage skills second to none, these Irish Showbands generated constant excitement and a desire to dance among audiences who could never ever complain of being short-changed.
Places in mainland Britain with substantial Irish populations, like Glasgow, were soon seeing showbands on a regular basis. Given their Irish origins and strong Clydeside connections, it was hardly surprising when the Fehilly brothers brought an Irish showband to Caithness. In February 1961, Maurice Lynch & Co. arrived in their band bus at Wick's BE Hall. Billed, somewhat immodestly, as "The Greatest Band ever to appear in Scotland", this boast turned out to be not too far removed from the truth. The Boys from Castle Blaney put on a highly professional show, playing everything from hard driving rock 'n' roll to sentimental Irish ballads, intermixed with top-ten pop, singalong standards and country and western numbers. Needless to say, this was not Maurice Lynch's last Caithness appearance. Some musicians believe, probably with justification, that Maurice Lynch founded the Country 'n' Irish tradition which has been popular for so long in the Far North.
The quick-fire success enjoyed by Maurice Lynch ensured the importation of other showbands from the Emerald Isle, including Waiter Lewis from Ballymena, the Playboys, Billy Pierce and The Diamonds, and Dublin's Chris Lamb, who is remembered as an outstanding musician, a polite and sociable personality, and a canny businessman. Chris is thought to be still involved in the music business and one of the contributors to this article would dearly like to renew their acquaintance with him. Could anyone with information on Chris Lamb, please get in touch with me.
With their big, fat-sounding rhythm sections, a form of music to which the showbands were admirably suited was that associated with the dance crazes of the early 60s. Starting with The Twist, which seemed to mimic towelling one's back after a bath, the mania danced on with the Madison, Pop-Eye, Shake, Hully-Gully, Locomotion and a whole multitude of lesser steps, in one week and out the next. Vestiges of this halcyon period of movin' with the groove survive to this day in clubs all over the place, where acolytes ball the night away, intoxicated with their own dancabilities, rare ephemerals oblivious to the banal doings of this world. In the USA the dance crazes went hand-in-fist with a new kind of black music known as Soul.
In March 1962, with Chubby Checker's version of The Twist high on the Music Shop's chart, The Rocking Stompers were including a30 minute Twist session in their Thurso Town Hall gigs. Twist contests soon became as popular as jivin' competitions had been just a few moons before. Later that year, patrons of the Ross Institute, Halkirk, were invited to learn The Madison under the tutelage of Tony and His Mystery Men. But the most original show of that period must surely have been the one put on by San Mack Promotions at Watten Hall, where the Callum Allan Trio performed Rock, Twist, Combination and Old Time dances, as well as providing the accompaniment for a Caithness Yodeller contest. This last item possibly owed its inclusion to the brief popularity of Frank Ifield, an Australian warbler whose version of I Remember You was a British chart-topper just around the time that the Silver Beetles, now renamed The Beatles, were recording Love Me Do a lazy-paced number with a haunting harmonica line running through it. Interesting days.
With all these musical influences sloshing around Caithness in the early 60s - well known groups up from the south, hit parade records, radio and television shows - it was no surprise that the county boasted a few good rock bands of its own.
Johnny Curran, a baker by trade, came to Caithness from Edinburgh in the 50s. Pretty soon he was fronting a band of local young musicmakers. Stevie Bremner, Danny Cormack, Willie Burns and Johnny Dunnet made up the Rhythm Four, who backed Johnny Curran at dances in halls all over Caithness, playing a popular brand of chart music and middle-of-the-road rock. A fine Saturday night band. Then there were The Hunters who donned the rock 'n' roll robes cast off by the late lamented Delawares when that group split up around 1960. The Hunters became weekly regulars throughout 1962 at the Fehilly brothers dances in Wick's Boys Brigade Hall, a great wooden-walled barn of a building with space for a thousand punters, up behind the old Pavilion cinema. Plenty of folk remember dancing to The Hunters, but no-one can recall who they were. Speak to me, readers.
Caithness has long had a reputation as an educated kind of county. After the war it was second only to Aberdeenshire in the number of young folk it sent on to university. The coming of the UKAEA's research establishment at Dounreay, where half the labour force were scientists or technicians, only served to enhance the county's already formidable intellectual base. Dounreay's arrival also introduced fresh domestic and social ideas to the county. The incoming 'Atomics' not only brought with them household exotica like refrigerators, food mixers and stereo music centres; some of them arrived here armed with liberal-minded opinions and cutting edge cultural pretentions.
Throughout the late 50s and early 60s British universities were focal points of an avant garde art movement which flourished under the perceived threat of a world-wide atomic armagedon. Intense young folk dressed from top to tail in beatnik black, or studiously casual in sloppy-joe jumpers, sandals, baggy cords and duffle coats, burned candles into the small hours listening to folk-protest records, reading 'concrete' poetry and debating the meanings of life in a post-existentialist nuclear age. Or something like that.
Caithness students with heads full of these new directions in art, literature and music found little sympathy among a home population whose feet were well and truly on the ground. A young person familiar with Alien Ginsberg and Woody Guthrie, naturally found themself drawn to those few local families who affected a sanitized semi-Bohemian life-style. These families, who usually had adolescent members of their own, were perceived as being teenager-friendly, especially if you considered it hip to be different.
Young Caithnessians who were looking for something beyond the boy-meets-girl world of pop music, half bottles and wild oat sowing, thought it the bees knees to be invited to parties where flamboyant adults breezed about with gold-tipped cigarettes, sipping exotic cocktails and nibbling cream and crab meat savouries, while Eartha Kitt purred away in a real hi-fi background. Things 'Continental' were then in vogue. Dark stockings, white shoes, beards and thick-rimmed sunglasses; philosophical novels by Andre Gide and Jean Paul Sartre; cinema from Poland, Italy and France; Brūnel and Felinni the film directors. And Brigitte Bardot. All major style icons in 1962.
Musically, modern jazz was very much the thing, with record shops in Thurso and Wick stocking Dave Brubeck's seminal Take Five album, and late night listeners to 'The Voice of America' hearing strange tunes by Theolonius Monk and John Coltrane. For aspiring young sophisticates the ultimate in cool was to be seen out Saturday afternoon strolling with a Miles Davis L.P. under one's arm.
Meanwhile, Trad Jazz, with which the teenage esoterics still identified to some extent, continued to be a musical force in early 60s Caithness. Visitors such as Bob Wallis and His Storeyville Jazzmen, with pianist Pete Gresham and banjo hand Hugh Rainey, played the major venues in Thurso and Wick, while homeboys The Atom City Stompers, who included Ian Sinclair and two of his brothers, started the Apex Jazz Club in Wick's Barrogill Hall. The Apex club opened its doors in June 1962. In retospect Trad may seem to have been a backwater, a kind of sanctuary for those who cringed at the thought of postarmy Elvis or Cliff and The Shads. Again, it may be objected that the teenage avant garde apostles mentioned above were but a tiny minority of Caithness youth. Partly true, but out in the big world these serious Trad fans and neo-beatniks were helping to chart the future course of popular music. Trad jazz was a doorway to the Blues, that primitive expression vehicle of American blacks struggled to come to terms with the values of white-dominated society, a struggle that pricked the social conscience of those young folk who had failed to grasp what Little Richard had been shouting about.
January 1963. The Music Shop chart featuring Elvis, The Shadows, Frank Ifield, Cliff, Del Shannon, Duane Eddy, Chris Montez and The Springfields, encapsulated the major musical currents of the time. On the local live music stage, superficially at least, everything seemed much of a muchness. But the times they were a-changin'.
In the 50s rock 'n' roll got off to a flying start fuelled by a combination of increased affluence, technical advances in record production methods and sound reproduction, and the availability of an existing world-wide propaganda medium - radio. Within five years competitors for teenagers' time and money began to gain ground.
Television developed into something more than a few hours a day diet of children's hour and imported American cornball; it began to offer serious inducements to stay home at nights. Couch potatoism had begun. Similarly, cinema reinvented itself in a more downto-earth, topical mode with angry young men, working-class anti-heroes, 'real life' scenarios, replacing matinee idols and sequin and glitter stars. More importantly, as far as Caithness was concerned, Government legislation allowed for the opening of licensed casinos and binge halls. As well as music, the Fehillys now began to promote binge evenings both in Caithness and in other areas in Scotland, their empire having spread to Glasgow, Perthshire, Deeside and other places. No matter, in February 1963 those shivering in the queue outside Thurso Town Hall had only one thing on their minds - entertainment with a capital 'E', laid on by Lord Sutch and The Savages.
Were Bob Maclennan to step down tomorrow as our MP, the resulting by-election may well attract a candidate from the Monster Raving Loony Party. Back in 1963 David Sutch esquire confined his public appearances to rock 'n' roll, a form of self-publicity more in tune with his flamboyant personality than politics.
Among those waiting to greet Lord Sutch were a number of folk whose memories had been seared by an event which took place in Thurso 18 months previously, when Takala's Red Indian Show had pitched its tepees on Gillock Park, where the Stewart Pavilion now stands. Along with Chief Takala the Medicine Man, there was Noirina performing Strip Tease in the Indian Bridal Cage, and Otaki, a rock 'n' roll warrior strumming the guts out of a big, Gretsch guitar. But that was not the only trick Otaki knew: inviting audience members up on to the stage, he produced a gleaming tomahawk then, with a blood-freezing yell, pretended to scalp them. Children were terrified - one now 40-something man admits to still having nightmares about Otaki. Lord Sutch clearly had his work cut out to match that calibre of showmanship.
As The Savages blasted into the ear-blistering intro to their current single I'm a Hog For You Baby, the curtain rose on a darkened stage on which a table stood supporting a coffin. Suddenly, the coffin lid opened and out sprang Lord Sutch, wrapped in a black Dracula cape, his face contorted in a maniacal leer, a top hat hiding his flowing locks. The madman was well and truly loose. A toilet seat round his neck, the noble one delivered a stream of hard-core belters including a rip-snorting version of Good Golly Miss Molly, before ending with his very own shock-rocker, Jack The Ripper, during which he roamed among the audience, a butcher's knife in one hand, a set of rubber entrails in the other. It was truly a night to remember; but it was also, perhaps, the end of an era. Next month a song called Please Please Me appeared on the Music Shop chart, announcing the arrival of The Beatles. Pretty soon if you didn't come from Liverpool or thereabouts - forget it.
One of Glasgow Dance Promotions July 1963 events featured Geronimo and The Apaches who, predictably, hailed from Liverpool. From then on every second group seemed to be Scousers. A month later Northern Dance Promotions presented Dave Dee and The Bostons, also billed as being 'from Liverpool'. They probably wished they were; but in fact they had travelled all the way from Southampton to make their professional debut in Thurso Town Hall in front of 20 people. Undismayed, Dave Dee kept on plugging away until he hit the jackpot with Dozy, Beaky, & Co. in the late 60s.
By the year's end the Music Shop Top Ten was awash with Lancashire bands; Gerry and The Pacemakers, Freddie and The Dreamers, The Hollies, The Searchers, Billy J. Kramer and, of course, The Beatles. Within six months these upstarts had nigh on annihilated the old order. Cliff and Elvis survived on their past glories; but the lesser lights either swam with the new sound or vanished down the pan.
In 1963 a Caithness institution, Wick's Boys Brigade Hall, scene of so many musical memories closed its doors. Dances in the Royal Burgh moved first to the old Breadalbane cinema, then on to a new venue, The Assembly Rooms, while in Thurso the UKAEA's Viewfirth Club decided to play host to live rock music. Awaiting their cues, in the wings of these new venues were Nancy and The Electrons, The Federals and Eileen and The Talismen.
Steven Cashmore 1998


Information contained on this page may only be used for personal use,any request for full or part publication must be carried out through the Highland archive.
Send information for these archives to william@caithnessarchives.org.uk