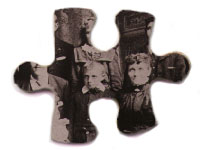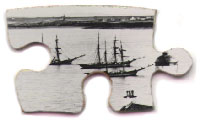 Caithness Archives

Roll of Honour 1914-1919 (Army)

Young - Younger

* is brother of.

Young

Andrew. S/41783. Pte. 4th (Ross Highland) Seaforth Hldrs. TF. 154th Bde, 51st (Highland) Div. Born Glasgow. Enlisted Stirling. Cenotaph Olrig. Killed in action 12/10/18. 19 yrs. Grandparents; John McIvor. Kirk House, Olrig. Formerly S/17675 A&SH & 31013 BW.

Young Harry *. (No number). Capt. Royal Garrison Artillery. Born Lairg. Home Ballantrae. Enlisted 1914. Cenotaph Bower. Died from influenza 04/03/19. Parents; John, Lyth School. Wife; Ballantrae.

Young James. S/12487. Pte. 2nd Seaforth Hldrs. 10th Bde, 4th Div. Enlisted Wick. Cenotaph Ulbster, Clyth. Killed in action 11/04/17 1st Scarpe, Arras.

Young James F B *. 420360. Pte. 16th (Canadian Scottish). 3rd Can Bde, 1st Can Div. Born Lyth. Home & Enlisted Canada. Cenotaph Bower. Killed in action 13/06/16 Mount Sorrel. Parents; John & Margaret Barrowman, Barrock School House, Lyth.

Young John C. 3000. Pte. 5th (Sutherland & Caithness Hld) Seaforth Hldrs. TF. 152nd Bde, 51st (Highland) Div. Born, Home, Enlisted Dunnet. Died from measles at Goldington Hosp. Bedford, England 18/01/15. 18 yrs. Parents; James & Johan, Dunnet.

Younger James. 267666. Pte. 7th (Service) Seaforth Hldrs. 26th Bde, 9th (Scottish) Div. Enlisted Fort George. Cenotaph Olrig. Killed in action 23/03/18 St Quentin, 1st Somme. Parents; John, Wester House, Castletown.

Return to Roll of Honour Index

David Bews 1998

With acknowledgements to Thurso Library and Wick Archives without whose assistance this project would not have been possible.


Information contained on this page may only be used for personal use,any request for full or part publication must be carried out through the Highland archive.
Send information for these archives to william@caithnessarchives.org.uk