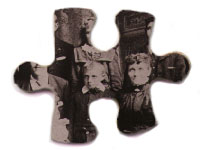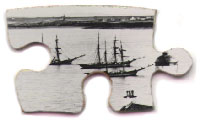 Caithness Archives

Roll of Honour 1914-1919 (Army)

Napier - Noble

* is brother of.

Napier

Alex. 241346. Pte. 5th (Sutherland & Caithness Hld) Seaforth Hldrs. TF. 152nd Bde, 51st (Highland) Div. Born, Home, Enlisted Wick. Killed in action 21/03/18 St Quentin, 1st Somme. Parents; 3 John St, Wick.

Nicol J. Pte. Cenotaph Lybster. Parents; Lybster.

Nicoll Wm Hamilton. 954. Pte. 12th (Tasmania, S & W Australia) Australian IF. 3rd Aust Bde, 1st Aust Div. Home & Enlisted Mt Lawley, WA. Killed in action 02/05/15 Krithia, Gallipoli. Grandparents; John, Berriedale.

Nicolson David. 19012. Pte. 1st Royal Scots Fusiliers. 8th Bde, 3rd Div. Born Wick. Home Auckengill. Enlisted Edinburgh. Died 20/08/16. France. Wife; Roadside, Auckengill.

Nicolson David. 240776. Pte. 5th (Sutherland & Caithness Hld) Seaforth Hldrs. TF. 152nd Bde, 51st (Highland) Div. Enlisted Wick. Cenotaph Keiss. Died of wounds 15/05/17 Roeux, Arras. Parents; John, Ackengill.

Nicolson David W. 82625. Pte. Machine Gun Corps. Cenotaph Halkirk. Killed in action 09/04/18 Lys. Parents; Peter & Janet. Spey View, Kingussie.

Nicolson James. Spr. Royal Engineers. Born Keiss. Home Edinburgh. Died from hyperthermia 14/11/15 Western Front. Parents; James, 10 Crighton Pl, Edinburgh. Grandparents; David, Keiss.

Noble Geo D. Rflmn. London Rifle Bde. Cenotaph Reay. Died of wounds 15/06/15. Parents; Reay. Wife ?; 6 Duke St, Thurso (see Oag Geo)

Return to Roll of Honour Index

David Bews 1998

With acknowledgements to Thurso Library and Wick Archives without whose assistance this project would not have been possible.


Information contained on this page may only be used for personal use,any request for full or part publication must be carried out through the Highland archive.
Send information for these archives to william@caithnessarchives.org.uk