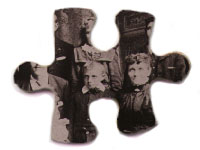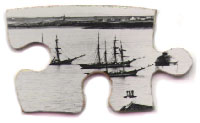 Caithness Archives
Pte David MacKay VC. An Extraordinary Son of Caithness
This information only recently came to light after considerable research by Local Military Historian, Mr David Bews. He can be contacted via the Caithness archives and would appreciate any further Information regarding any aspect of Caithness Military History.
Born:
David MacKay was born at Alterwall, Howe, Lyth on the 23rd Nov 1831.
Parents:
Son of Angus (Durness) & Christina Nicolson (Alterwall, Lyth) who married on the 6th Feb 1829 at Brough, the cautioners were John McKenzie & Alex (?) Sutherland. Who had 13 of a family (7 sons & 6 daughters). Angus was employed as a farm labourer.
Born

Christened

Place

Witnesses

Hugh
7 Apr 1830

11th Apr 1830

Brough, Dunnet

John MacKay & Janet Nicolson

David
23 Nov 1831

7 Dec 1831

Howe, Lyth

Janet Nicolson & Janet Smith

Janet 25
Oct 1833

20 Dec 1833

Alterwall, Lyth

David & May (or Mary) Nicolson

Donald
3 Sept 1835

5 Sept 1835

Alterwall, Lyth

David & Janet Nicolson

Adam
3 Apr 1838

13 Jul 1838

Alterwall, Lyth

Margaret Nicolson & James More

Christina
23 Aug 1841

1 Sept 1841

Alterwall, Lyth

David Nicolson & Benny More

Ann
14 Apr 1843

20 Apr 1843

Alterwall, Lyth

David MacKay & Benny More

William
19 Dec 1844

later date

Alterwall, Lyth

Margaret
27 Jan 1847

later date

Alterwall, Lyth

Donina
26 Sept 1849

later date

Alterwall, Lyth

John
26 Sept 1849

later date

Alterwall, Lyth

George
15 Sept 1853

later date

Alterwall, Lyth

Barbara
15 Sept 1853

later date

Alterwall, Lyth

Christina Mackay
died 16th Mar 1868, from typhus fever at Alterwall.

Angus Mackay
died 30th Oct 1877, from old age (90) at Coachroad, Louisburgh, Wick. Living with daughter Janet.
Enlisted:
He enlisted in the 93rd Highlanders (which became the 93rd Sutherland Highlanders) at Thurso on the 23rd December 1850. He would have signed on for 10 years, with the option of signing on for another 11 years and completing 21 years "colour service". If he survived the 21 years he would be entitled to a pension
V.C.:
He won the Victoria Cross at Secundrabagh, Lucknow on 16th November 1857 during the Indian Mutiny. He was one of the first 93rd Highlander and subsequently one of the first Argyll & Sutherland Highlander to win the V.C.. He won this for capturing a colour of the 2nd "Loodhiana" Indian Sikhs Rgt and was nominated by the 93rd Highlanders to receive the award. He received the Victoria Cross from Queen Victoria at Hyde Park 1879. He received an annual pension of ,10 for winning the V.C. His V.C. was sold at auction at Debenhams, Tueson & Hicks, London to a private collection for ,75 in Jun 1901.
London Gazette 24th Dec 1858.
David MacKay Pte 93rd Rgt. Date of act of bravery 16 Nov 1857 :--
"For great personal gallantry in capturing an enemy colour after a most obstinate resistance, at the Secundrabagh, Lucknow, on the 16th of November 1857. He was severely wounded afterwards at the capture of the Shah Nujjif.
(Elected by the private soldiers of the regiment). "
Wounded:
He was severely wounded at Shah Nujjiff, Lucknow on the 16th November 1857 and returned to England in 1858.
Medals:
Pte MacKay would have been awarded the Victoria Cross, .Crimea Medal 1854-56 with bars "Alma, Balaclava & Sevastopol", Turkish Crimea Medal 1854-56, Indian General Service Medal 1854-1895. Indian Mutiny Medal 1857-1858 with bar "Relief of Lucknow".
Service:
He was promoted to Cpl 24th Jul 1857, to Sgt on the 17th November 1859 and became a recruiting Sgt around the Aberdeen area. He was medically discharged from the Army in 24th Jan 1861 when his 10 years was up. He had enlisted as a Sergeant in the 1st Kincardinshire Volunteers by 1863.
Service Record:
Glasgow Barracks Apr 1851 - 1853
Portsmouth & Cobbham Barracks 1853 - Jun 1853
Devonport Jun - Dec 1853
Plymouth Dec 1853 - Mar 1854
Malta, Turkey & Crimea Mar - Sept 1854
Crimea Sept 1854 - Mar 1856
South England Jul 1856 - Jun 1857
Transit to India Jun 1857 - Sept 1857
India Sept 1857 - Mar 1858
Transit to England Mar 1858
Family:
He married Mary, nee Stevenson (Dressmaker) in Holburn Free Church, Hardgate, Old Macher, Aberdeen on 25th Aug 1859. Mary's parents were George Stevenson (Labourer) & Mary , nee Duncan. Mary was born in Links of Arduthie, 31 Dec 1829. David was employed as a Manufacturer's Storekeeper (1861-66). Operative Tape Manufactory (1864). Paper cutter (1866). General Labourer (1868). He had 4 sons & 1 daughter.
| | | |
| --- | --- | --- |
| Name | Born | Place |
| Alexander Hugh | 9th Sept 1861 | 72 Ship Row, Aberdeen. |
| Mary Jean | 17th Jan 1863 | Even St, Stonehaven. |
| David | 6th Jul 1864 | Dyers Hall, Hardgate, 8 miles W Aberdeen |
| John George Andrew | 12th Aug 1866 | Woodend of Stoneywood, Newhills, Dyce. |
| James | 12th Sept 1868 | Moffats Close, Dalkeith, SE Edinburgh. |
James joined the York & Lancashire Rgt and served for a time in the (probably attached) Argyll & Sutherland Highlanders ( see 93rd Highlanders 1850-61. ).
Home:
Moffats Close was a two roomed tenement flats. He settled down in Lesmahagow, Lanarkshire with his wife and family in the late 1870's.
Deaths:
Mary died on the 3rd July 1879 at Auchenheath, Lesmahagow, aged 49 years, suffering from a Tumour of the colon.
David died on 18th Nov 1880, at Longlee Terrace, Auchineheath, Lesmahagow, aged 48 years. Suffering from valvular disease of the heart.
Both death certificates were signed by I Lindsay MD surgeon. Both were buried in a paupers grave .
The Argyll and Sutherland Highlanders placed a plaque on or near his grave in 1989 ?.
James Mackay.
He started work at 11 years as a pit-boy. At 18 (1886) he joined the York & Lancashire Rgt. During his service he discovered that it was his father that won the VC at Lucknow and changed his name from James McKay to James MacKay, this seems to state that he was not brought up by his immediate family. He would have been 10 at the time of his mothers death and 12 at the time of his fathers. Even if he was brought up by his own family why the name change ?. He soon rose to the rank of Provost Sgt. He purchased his discharge will stationed at Pietermaritzburg, Natal, 75 miles W Durban, South Africa. He joined the Durban Borough Police Force. He became a clerk in the Johannesburg Sanitation and Health Department in 1895 and later joined the Johannesburg Fire Brigade. During the Boer War (1899-1902) he became Admiral Percy Scott's private secretary 1899-1901. He returned to Johannesburg and became the Burgomaster 1901-02. He became Chief Clerk Johannesburg Town Office 1902-03. In 1903 he became Germiston Town Clerk until retiring in 1925. From 1921 till his death he took a great interest in the South African Association of Municipal Employees and became their elected President. On his retirement he became Life-President, Mr P.G.C. von Geusau. He died in Jun 1942.
93rd Highlanders 1850-61.
The 93rd were based in Britain in 1950. The 93rd received a warning for overseas service on Feb 12th 1854 and were made up to strength from other Highland Rgts (probably the local Rifle / Militia Volunteers as the rest of the Regular Highland Rgts were recruiting as well). On Mar 27th 1854 the 93rd embarked on the "Himalaya" for the Crimea. Their strength was 34 Officers, 107 NCOs, 21 Drummers, 950 Privates and 5 unofficial Pipers. The 93rd reached the Crimea via Malta, Gallipoli & Varna, Bulgaria. They landed at Kalamita Bay between 13th - 18th Sept 1854.
The 93rd were part of the Highland Bde in the 1st Division. The Army advanced towards Sevastopol on the 19th Sept and fought at Alma River on the 20th Sept. The 93rd suffered 46 casualties (6 killed) in this battle. They were sent to Balaclava as Garrison Troops while the Army went to besiege Sevastopol. The Russians outflanked the Army and decided to close the British & French Armies back door by capturing Balaclava and stopping their resupply. The 25,000 men and 78 guns of the Russians attacked Balaclava on Oct 25th 1854.
Three famous actions prevented the Russians from taking the port until reinforcements arrived were:
1st was what became the "Thin Red Line" which was taken from a "Times" correspondent's "thine red streak tipped with a line of steel". The 93rd formed this line. At the approach of the cavalry, moving cautiously and no more than a canter, the 93rd , held check and fired three volleys. These supported by small-shot from some cannon, discouraged the Russians from pressing home their obvious advantage over the dismounted Highlanders. The thought of only a two deep Infantry line against cavalry, with little artillery and no cavalry was unthinkable at that time and verged on suicide. But the 93rd stood their ground and with surprise and the new Minie rifles beat the cavalry.
The 2nd action was the charge of the Heavy Cavalry Brigade, of which the Royal Scots Greys were part, 800 sabres against 3,000 Russian cavalry. After 8 minutes the Russians retreated.
The 3rd was the famous Charge of the Light Brigade, 673 strong attacked "into the valley of death" against 12 guns supported with cavalry and infantry. Their casualties were 113 killed, 134 wounded, 56 prisoners, totalling 303 casualties and 463 horses lost.
The 93rd spent the rest of the war taking part in the siege of Sevastopol at the Redan. When the war ended in (March 1856) they prepared to return to Britain and set sail on June 13th 1856. They were stationed in the South of England until embarking for China in June 1857. On reaching Simons Bay near Cape Town, South Africa on Aug 9th, they were told they were to be sent to India as the Indian Mutiny had started when they were at sea.
The first of the 93rd arrived at Calcutta on the SS "Mauritius" on Sept 20th 1857. They set out to relieve Lucknow who was besieged by the rebels. They arrived near Lucknow about Nov 9th 1857. 4 Coys of the 93rd relived a small garrison at the outlying Alam Bagh (or Alambagh) Palace on Nov 11th. The main attack on Lucknow started on Nov 14th 1857. The 93rd fought their way through the Dilkusha and Martiniere Parks They got held up at the Dry Sand Canal by a large body of rebels on the night of 14th / 15th. In the morning of the 15th the 93rd succeeded in crossing the Canal and advanced through the Secundrabagh gardens and attacked the Secundrabagh itself. It was in this action that Pte MacKay won the Victoria Cross. The 93rd suffered 97 casualties (22 killed). The 93rd reformed and attacked the Walls of the Shah Najaf at last light. In the darkness the rebels abandoned the Shah Najaf through the rear gate. The 93rd suffered 18 casualties (3 killed) of which Pte MacKay was seriously wounded. Pte MacKay would have been evacuated to the first aid station (if they had one). The 93rd went on to relieve the Lucknow Garrison of 4,000 men women and children, but the British Troops retired from Lucknow as they were still outnumbered by about 8-1 against the rebel force.
At Lucknow the 93rd Highlanders won 6 Victoria Crosses.
Pte David MacKay. Lyth, Caithness
C/Sgt James Munro. Nigg
Sgt John Paton. Stirling
Capt Wm. G. D. Stewart Grandtully
L/Cpl John Dunlay Ireland
Pte Peter Grant Ireland
The 93rd fought the Rebels at Cawnpore Dec 6th 1857. Serai Ghat on the Ganges Dec 8th 1857. Kala Nadi Jan 1st 1858. Shamshabad Jan 1858. They returned to Lucknow and captured the city from the rebels in a long and bloody battle, suffering 81 casualties (15 killed) Mar 1st - 21st 1858. Bareilly Apr 1858. Mitauli Fort Oct 1858.
Adjutant / Lt McBean. Inverness, won the 7th Victoria Cross for the 93rd on Mar 9th 1858. He rose in the ranks from Pte to Major General.
Pte MacKay would not have been involved in any of the above actions due to his wounds. The 93rd remained in India until 1871 acting as Garrison Troops and hunting down rebels.
David Bews 1998
Post note: Pte David MacKay VC. now has plaque dedicated to him in the Thurso British Legion, donated by the Co-oP Nov 1996.


Information contained on this page may only be used for personal use,any request for full or part publication must be carried out through the Highland archive.
Send information for these archives to william@caithnessarchives.org.uk