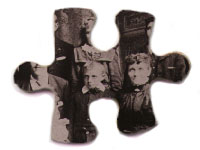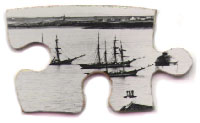 Caithness Archives
Charles Thompson. Smn. Merchant Marine 1904 - 14.
Royal Naval Reserve A6807A. 1914-20.
Merchant Navy 1920 - 63.
Home addresses
33 Shore St, Thurso.
104 Birchington Av, South Shields, from about 1925. 1941. 1945.
29 Shrewsbury Ter, South Shilds, 1972, 1980
Born about 1893. Died 1980.
Maritime Service 1904 - 63.
| | | | |
| --- | --- | --- | --- |
| Rank | Vessel | Dates | Notes |
| | | | |
| O/S | Velox | 1911 | Sailing Ship |
| A/B | Pandora | | Sailing Ship |
| A/B | Loch Ranza Castle | | Sailing Ship |
| A/B | Resolute | | Sailing Ship |
| A/B | Gleaner | | Sailing Ship |
| A/B | Mary Neish | 1911-14 | Sailing Ship |
| | | | |
Royal Naval Reserve 1914-18 63rd(Royal Naval) Division.
| | | | |
| --- | --- | --- | --- |
| Rank | Vessel | Dates | Notes |
| | | | |
| A/B | Crown of Cordova | 1919-21 | |
| A/B | Ethylene | 1921 | |
| Boson | Marsden | 1921-22 | |
| Boson | Burnhope | 1922-24 | |
| Boson | Heworth | 1924-28 | |
| Boson | Horden | 1928-34 | |
| Boson | Chelwood | 1934-37 | |
| Boson | Dalewood | 1937-44 | Damaged by E-boat torpedo 53'11' N 01'05' E. 50 miles E off Skegness 20/08/41. |
| Boson | Oxford | 1937-44 | |
| Boson | Whitley | 1937-44 | |
| Boson | Empire Brook | 1937-44 | |
| Boson | Kirkwood | 1937-44 | |
| Boson | Hawkwood | 1944-63 | |
| | | | |
Photos in Album.
War photo with Highlander and unknow Corps. Gleaner. Sunbeam (Sailing ship). Unknown Drifter. Burnhope. Heworth. Morden 1932. Chelwood 1935. Hawkwood. Gunners of Dalewood 1941. Hrkwood. Crew Horden. BEM Buckingham Palace. Two photos of Lifeboats.
His medals.
1914-15 Star.
Awarded to those who saw service in any theatre of war between 5th Aug 1914 - 31st Dec 1915. There is a great possibility that Smn Thompson saw service with the 63rd (Royal Naval) Div, fighting on land.
British War Medal 1914-20.
This medal was issued to all British personnel who saw service in the war. There was 5,670,174 issued 1914-20. It shows St George on horseback trampling the eagle of Germany and a skull and crossbones. St George is mounted as a symbol that Man's mind controls a force of greater strength than his own, represented by a horse. It is interesting to note, that the common soldier thought that the medal represented the fact that during the war, horses had more value than the men.
Victory Medal 1914-18.
Issued to all those who received the 1914 or 1914-15 Stars and most who received the War Medal. There was 5,125,403 issued 1914-18.
His letters and paper cuttings.
All of above
In reply to your application. I have to forward herewith the 1914-1915 Star awarded for services rendered during the war at sea or on land within the theatres of Military operations up to 31st Dec 1915. It is requested that the Receipt on the other side may be signed by you and sent back to this department.
The Certificate is returned herewith.
British War Medal and the Victory Medal are also enclosed.
Dated 25 April 1924. Issue Mod quote No 14A (M) N.P. II. Issue No 509911
British Empire Medal for Meritorious service (Military)
(Medal of the Order of the British Empire for Meritorious Service (1922). Also known as the Medal for Meritorious service (1922). The medal was awarded for a great variety of reasons, but usually for outstanding / distinguished behaviour, verging on gallantry / bravery.
Awarded to Charles Thompson, Fri 2nd March 1945 at Buckingham Palace.
Courier 26th Jan 1945.
We are pleased to note that Mr Charles Thompson 33 Shore St, Thurso has been awarded the British Empire Medal "for meritorious service in the Merchant Navy". Mr Thompson has seen considerable sea service and is to be warmly congratulated upon the honour bestowed upon him.
Unknown Paper.
The BEM has been awarded to Bosun. Charles Thompson. MN. , of 104 Birchington Av, S Shields for meritorious sea service.
Mr Thompson who is 52, has been going to sea for more than 40 years. When only eleven, he ran away to sea and joined the crew of a sailing ship in Scotland. On the outbreak of the last war he joined the Royal Navy and served as a naval gunner.
In 1942 his ship was torpedoed and the majority of the crew took to the boats. Volunteers were asked to remain on board and to attempt to get the crippled vessel back to port. Thompson and several other men stayed behind and eventually brought the ship to a port.
Born in Scotland. Mr Thompson has lived in South Shields for more than 20 years. He is a widower with one daughter in the W.R.N.S.
Elizabeth II Coronation Medal 1953.
These were issued to members of the Royal Family, Royal Household, ministers, officers of state, Government officials, civil servants, selected officers, warrant officers and non-commissioned officers of all services. Also issued to lord mayors, mayors, provinces, local Government officers, police force etc. 129,050 issued. Value ,20.
s.s "Dalewood". Mined in North Sea 20th Aug 1941.
Dear Sir,
as a token of appreciation of the good service which you rendered to the National effort by keeping "Dalewood" afloat and bringing her into port, the Minister of War Transport has authorised us to award to you the sum of ,20 and we wish to send a cheque but before we do this, will you let us know where you would like us to send it so that you can obtain it without undue loss of time.
Sea Hero dies, 87.
Mr Charles Thompson, who was awarded the B.E.M in 1945 for meritorious sea service, has died at the age of 87.
A funeral service will be held at South Shields Crematorium at 2pm tomorrow.
Mr Thompson a widower, of Shrewsbury Terrace, South Shields, leaves two daughters.
After running away from his Scottish home at the age of 11, Mr Thompson joined the crew of a sailing ship. He served for four years in the 1914-18 war as a gunner in the Royal Navy, and shortly after came to live in South Shields.
In 1942 Mr Thompson was one of the volunteers to stay behind when his ship was torpedoed, managing to get the crippled vessel back to port.
In a reply of thanks from the National Maritime Museum, (Greenwich, London SE10) it seems that he gave his memoirs to them (maybe on a tape ?). Dated 15th Feb 1972.
Parents.
Angus Thompson Born about 1863. Died 17th Feb 1942. Aged 79.
Margaret (nee Inster) Thompson. Born about 1868. Died 2nd Mar 1931. Aged 63.
Family.
Christine (nee Thompson) Simpson.
William Simpson Born Stroma ?.
Margaret (nee Thompson) McLaren.
John McLaren Born Edinburgh. Lived Glasgow.
Angus Thompson. (Drowned / Lost at sea first world war (1914-18). Boat torpedoed. Royal Navy, RNR. HMS "Juno". Light Cruiser ?).
Charles Thompson. Born 12th June 1894. Joined Merchant Navy when aged about 15. Lived in South Shields and had two daughters Alma & ?. Alma died 1996.
Jenny (nee Renick ?) Thompson. (Charles's 1st cousin).
Donald "Danny" Thompson. Married and lived in Buckie, had two sons (George, MN & Angus, fisherman) & one daughter.
"Georgie" Thompson.
Alexander "Alex" Thompson. Lived in Marine Buildings. Had two sons (John & Angus) & one daughter (Iren, married Malcolm Sinclair).
Jessie (nee Moody) Thompson.
Jessie Thompson. Died 1920's ?.
Agnis (nee Thompson) Reid. Had five sons & four daughters.
Thomas Reid Fisherman. (Lost a leg on a winch).
Alexanderina "Kena" (nee Thompson) McIntosh. Had three sons & three daughters.
Neil McIntosh Fisherman.
David Bews 1998


Information contained on this page may only be used for personal use,any request for full or part publication must be carried out through the Highland archive.
Send information for these archives to william@caithnessarchives.org.uk